First Impressions Are Lasting Impressions: Make Them Count
Your office space is the first thing your clients see when they walk through the door, so this is your chance to make a good impression on them.
What about your office space might affect your clients' opinion of your business?
A Professional Atmosphere
Conducting business in a well-equipped space with attractive furnishings and all the necessary amenities can go a long way toward projecting the image you want for your company. The latest models of computers, copiers, printers and other technology shows that your company is cutting-edge.
Furnishings matter as well. Old, shabby desks and chairs can create the perception that your company isn't doing well.
Sometimes this is, in fact, true. A good solution can be to rent well-appointed temporary office space. This boost in image can be what secures the clients a company needs to get the funds to rent its own upscale office space.
Leasing shared office space is another potential solution to the problem of high commercial rents that can be unaffordable for young companies.
Cleanliness
If your windows have fingerprint smudges, your floors have footprints and your trash bins are full, this could potentially turn customers off.
A messy office can signify a host of problems. First, clients may think that if you don't care about the details in your office space, that you may not attend to the details in your work on their behalf. Moreover, they might think you are too busy to clean, and that you might not have enough time to complete work for them.
Even though you can't know exactly what people are thinking, you can be sure it's never a good idea to leave your office space untidy.
Good Customer Service
It's important to have clean office space, but the manner in which your staff treats your customers is also critical.
Receptionists should make sure that they understand their first priority is to greet customers. If they are on the phone when customers enter, they should at least acknowledge the cleints' presence and indicate in some way that someone will help them soon.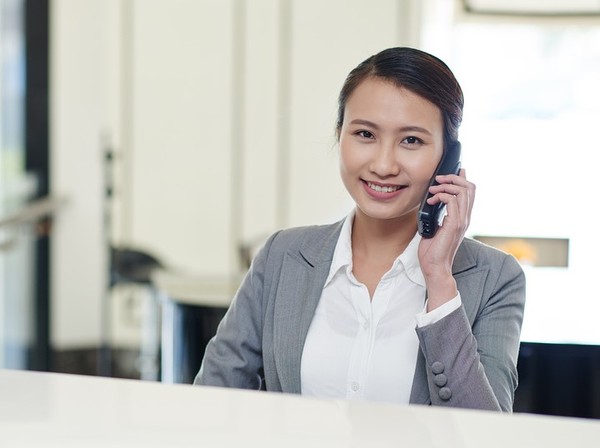 Have you ever gone into a place of business and stood at the counter while the person behind it continued to look at their computer for several minutes, as if they didn't notice you? Even if they are working on a task, your front desk help should know to stop as soon as a customer approaches and return to the task when they are done helping the client.
Employees should provide good customer service over the phone and online too. If you're in sales, you should have enough workers so that phone calls can be answered by a live person as often as possible. Keeping customers waiting on the phone to buy your product is a risky venture.
When employees respond to emails from customers, it's important not only that they answer the clients' questions completely, but that they use correct grammar and spelling. Nothing says substandard like company correspondence that contains mistakes like the wrong "there" or apostrophes sprinkled randomly throughout documents.
We Have the Tools You Need
Metro Offices can help your company make a great first impression. Our temporary and shared office space rentals can provide your business with the first-rate, professional atmosphere you've been striving to achieve. Our meeting rooms offer not only the latest in technology and a full line of office equipment, products and supplies, but top-of-the-line décor and commanding views of the city.
Contact Metro Offices today to find out what we can do to help you create a lasting first impression.