4 Easy Ways to Balance Work with Your Personal Life
April 6, 2016
Metro Offices
These days, juggling the demands of a career and a personal life is regarded as something of a challenge. It's all too easy to prioritize one over the other, especially in the face of imminent deadlines amid your already busy schedule.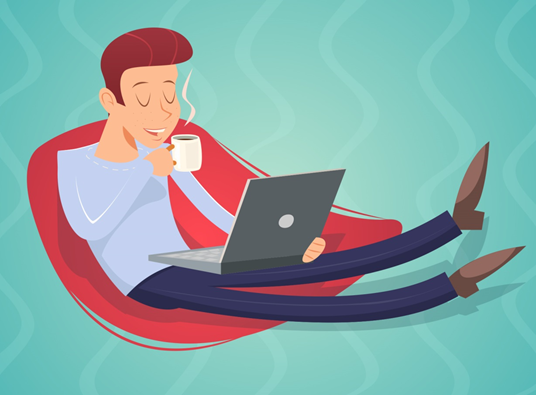 Nevertheless, striking the balance between these demands is the key to success and overall fulfillment. Metro Offices, the top providers of modern day offices in Farragut, Washington, DC, shares some easy ways to get it done:
1. Learn Your Company's Policies
Many companies today have open policies on flextime and working from home. Understand these policies and use them to your benefit. If you're a strong performer, you have a great chance of reaching an arrangement that works for both you and your boss. In today's economy, employers who can't give raises may be more willing to offer other benefits.
2. Benefit from Technology
Technology is a good servant, but can often be a bad master. In order to strike the work-life balance, use technology to help make your life easier, not control it. For instance, you can take advantage of our hotdesking in Farragut, Washington, DC. This lets you maximize desk utilization with complete plug and play features to enhance productivity. In addition, our concierge support allows you to get more done in a shorter time.
3. Learn to Say No Without Feeling Guilty
Remember that you can respectfully decline offers that can threaten your private time. You don't have to feel guilty about it either. Saying NO once in a while will help you find more time to focus on the activities that truly bring you joy.
4. Teach Yourself to Focus and Prioritize
Activity gets you busy; productivity gets you free. You know what you need to do, so just go ahead and do it. Make no room for needless distractions and focus on what really matters. For instance, a constantly buzzing phone will distract you long enough to lose focus on the task at hand, be it your work or spending time with family.
At Metro Offices, your success is our success. That's why all our services including virtual offices, team spaces, and Flexdesk in Farragut, Washington, DC are tailored to your specific needs. Make use of them today to help you achieve that elusive work-life balance.
Call us at (888)-571-9440 to get started. You can also fill out our online request form and we will contact you shortly.