Virtual Office Space Membership
You're the boss without having to leave your home.
With virtual office space, you'll have everything you need to work from anywhere.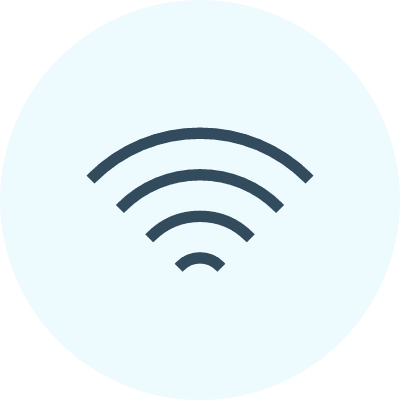 fast & secure wifi
on-site, award winning team
frequent cleaning services
access to over 60 meeting spaces
complimentary refreshments
---
Virtual Office Space Membership in Washington, DC,
Maryland & Virginia
Get a prime business address and office space in Washington, DC, Maryland, or Virginia without the high price tag.
Our Virtual Office Solutions
Flexible terms to meet your specific needs – short or long-term rentals, day rates, monthly contracts, and more.
Business Address and Mail Handling
Get the tools you need to take your business to the next level with our specialized mail and address services. Take advantage of professional handling, automated processes, and secure storage solutions that will help make sure all incoming messages get where they're going quickly and reliably.
Virtual Phone Services
Enjoy the convenience and flexibility of having a virtual phone service with all your communication needs taken care of! Enjoy unlimited calling, texting, and video chat from any device or location. Stay in touch no matter where life takes you – it's never been easier.
Conference Room Access
Gain access to the conference room and make your ideas come alive. Convene with others in a secure space where collaboration is possible; open up new pathways of understanding within a shared dialogue.
Workspace, where and when you need it
Unlock the power of productivity with a workspace that is accessible anytime and anywhere.
Flexible Working, Measurable Benefits
Take advantage of this opportunity to shape your working environment for the better.
Virtual office solutions offer many benefits, including:
Increased Productivity
Create a space for your team to excel. Our virtual office provides all you need for success, granting a distraction-free environment to help everyone stay productive and maximize profits. By outsourcing administrative duties, you can avoid common stumbling blocks and open up new possibilities for growth.
Improved Work-life Balance
Our virtual office solutions provide you with the flexibility to work from home or a workspace that is convenient for you. This approach allows you to achieve a better work-life balance and reduce stress by spending more time with loved ones or pursuing hobbies.
Cost Savings
Going virtual with your office can provide a great financial advantage. Without the need to rent out physical space and incur other expenses, you'll be able to redirect those funds back into growing your business. Skip the high overhead prices so that instead of forking over cash every month, you have extra capital on hand when it counts.
Reduced Absenteeism and Commute Times
Working remotely with Metro Offices makes life easier for employees and employers alike – no more long commutes or excuses about being late to work. Studies have even shown that remote team members boast better attendance than those who are desk-bound.
Access to Professional Support Services
Take the power of professional support services and put it to work for you with our virtual office. Get access to IT, legal, or administrative help so that you can focus on your core business activities without worry.
Attraction and Talent Retention 
Offers organizations the ability to attract and retain top-tier talent without sacrificing convenience or flexibility. By allowing employees to work remotely, businesses can access a much wider pool of skilled professionals from around the globe while still providing competitive benefits packages that meet their needs.
Business Continuity
No more worrying about unexpected events putting the brakes on your business – our virtual offices provide an innovative approach to staying agile and connected, even in times of crisis. Keep operations running smoothly with a secure infrastructure that allows you to work from anywhere, at any time. Be ready for whatever life throws at you by being prepared for anything with flexible digital solutions tailored to meet all your professional needs.
Attract the Right People to Your Business by Getting the Right Spaces
At Metro Offices, we provide virtual office solutions that fit your business needs and budget. Our flexible membership agreements and multiple locations ensure you can find the perfect workspace for your business.
FAQ
Selecting the best coworking space for your needs might raise some important questions. Here are a few business owners regularly ask us:
What services are included a virtual membership?
All 8 of Metro Offices locations are pleased to offer virtual office services, including mailing address(es), mail collection, mail forwarding, call answering, and call forwarding.  Metro Offices also provides package delivery via FedEx, UPS, USPS, DHL, and courier services. 
Can you help us support our home-based, remote and mobile workforce?
Metro Offices can provide your remote team with access to support facilities and a professional environment to meet with clients and colleagues. Our technology services – including VoIP, unified communications, video conferencing, data center, and cloud computing – will support them at home or on the road.
Which Metro Offices locations are available for a Virtual Membership?
Metro Offices 8 offices are located in:  Washington, DC (Dupont Circle, Farragut/Midtown & Metro Center), Maryland (Chevy Chase), and Virginia (Fairfax, Herndon/Dulles, Reston, and The Boro Tysons/Mclean).
Can we use more than one location?
Yes, Metro Offices members are welcome to book day offices, meeting and training spaces at any of our 8 offices in Washington, DC, Virginia or Maryland.  Sign up for your choice of 3 business addresses in DC, MD & VA with Metro Offices "DMV" package – (choose from Metro Offices 8 locations)!
What are your hours of operation for virtual members?
Metro Offices Virtual Members are welcome from 9 am to 5 pm, Monday – Friday.  Metro Offices follows the Federal Holiday Closure schedule.
Can the building be accessed after hours? Are you open on the weekends?
Metro Offices is open from 9 am to 5 pm, Monday – Friday.  Metro Offices Virtual Members may arrange for after-hours access on an as-needed basis through our center managers. Metro Offices Private Office and Dedicated Desk Members enjoy 24/7 building access. 
Can you help us reduce travel time and expenses?

Our office centers offer video, audio, and web conferencing solutions which allow you to save time by meeting with your global clients virtually, without incurring costs for plane tickets, meals, and hotels.
Find more answers to our frequently asked questions here.
Find the Perfect Solution for You
Experience the benefits of virtual office solution with Metro Office
Your business's future is bright.
What are you waiting for?
An innovative coworking space equipped with a full suite of amenities, benefits, and programming.