Flexible Coworking Spaces
Our coworking spaces provide cost-effective and flexible solutions that humanize the work environment and accommodate your team's needs.
Coworking Space Locations
Private offices are available in each of our eight convenient locations throughout the Washington, D.C. metropolitan area, including:
fast & secure wifi
on-site, award winning team
frequent cleaning services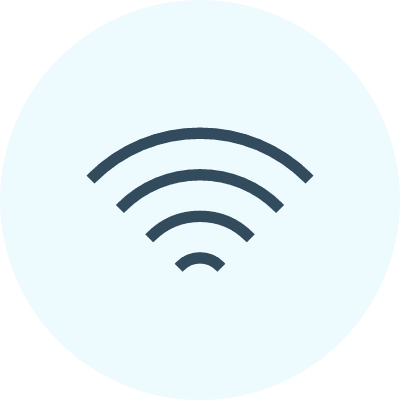 access to over 60 meeting spaces
complimentary refreshments
---
Make Metro Offices your next business address
Whether you're starting a solo venture or expanding your team, our shared office spaces offer growth, convenience, and functionality. With multiple floorplans and designs, modular furniture, state-of-the-art technology, and nine central locations, your new office is closer than it seems.
Coworking Space
Dedicated desks exclusively for your team in one of our open and spacious workspaces.
---
Dedicated space, just for you with lockable storage
24/7 building access
Gym membership
Access to over 60 meeting and training spaces*
*Additional monthly charges may apply
---
---
Why Choose Us?
Women-owned and locally-focused, Metro Offices has been a catalyst for workspace innovation since 1989 and continues to be the premier provider of virtual and in-person office space in Washington, D.C., Maryland, and Virginia. We support over 30,000 entrepreneurs, founders, CEOs, and small business owners in scaling their companies, building meaningful brands, and reaching professional goals.
Flexibility for Companies of all Sizes
From startups to empires, we work with entrepreneurs at every stage of business growth. Whether you're building from the ground up or scaling a
OUR COWORKING SPACE FEATURES INCLUDE
Full furnishings for a seamless move-in
24/7 keycard-secured access to the building
Access to 60+ meeting and training spaces
Access to community café and business lounge
Complimentary refreshments for you and your guests
Fast and secure WiFi from every corner
Shared fax and printer
On-site gym membership
Professional mail service
Member-to-member networking events
Frequent cleaning services
A dedicated on-site team to oversee security, maintenance, and tenant support
Flexible Leasing Terms
We understand that change is inevitable, especially when it comes to running a business. That's why we offer many leasing options for all of our coworking offices, whether you need the flexibility of a month-to-month arrangement or the security of a 24-month term.
The perks of coworking spaces
Successful businesses are built on collaboration and teamwork, but sometimes you need a quiet space to put your head down and get to work. With Metro Office's private offices and coworking spaces, you get the best of both worlds.
Fast & secure wifi
Depend on reliable high-speed internet for a seamless experience for your employees and clients.
On-site, award-winning team
Our team is always ready to provide maintenance, security, housekeeping, and administrative services to keep you focused.
Frequent cleaning services
Enjoy a clean coworking space that leaves you feeling refreshed and ready to conquer the day's tasks.
Access to over 60 meeting spaces
Browse through Metro Offices' catalog of office spaces to find the perfect match for your team.
Complimentary refreshments
Enjoy delicious snacks and beverages to satisfy your hunger and enhance your team's work experience.
Accessible establishments and retail rows
Take advantage of our nine central locations with easy access to restaurants, cafes, and convenience shops.
24/7 automatic fire suppression system
Safety is our top priority. All coworking spaces are equipped with fire suppression systems that activate automatically upon smoke detection.
100% backup power
Leave power outage concerns at the door. Backup power sources ensure your office space remains up and running.
Flexible and open spaces
Get creative and customize your coworking space to promote collaboration, comfort, and functionality.
FAQ
Selecting the best coworking space for your needs might raise some important questions. Here are a few business owners regularly ask us:
Do you have dedicated desks in the coworking spaces?
Yes. Our dedicated desk memberships include a desk exclusively for you and your team in one of our open and spacious coworking areas.
What amenities are included with a dedicated desk membership?
Enjoy 24/7 building access, lockable storage, fast & secure internet, complimentary coffee, tea & water for you and your guests, and access to our on-site gym.
WILL I HAVE ACCESS TO PRINTING AND SCANNING SERVICES WHEN I'M IN THE OFFICE?
Yes, our offices include multifunction copier machines with secure remote printing, email, fax and scanning capabilities to help keep up with your workflow. 
what if i need to meet guests or have a meeting?
We've got you covered. With several modern and flully equipped meeting rooms at every location you can reserve by the hour or day. With our online reservation system, you can book from anywhere, anytime. 
ARE THERE TERM REQUIRMENTS FOR COWORKING MEMBERSHIPS?
We offer flexibility so you can commit to a term that's comfortable for you and your business. You can sign month-to-month, 6, 12, or 24-month terms. 
DO YOU REQUIRE A SECURITY DEPOSIT?
Yes, we require a security deposit which is fully refundable upon cancellation of service. Deposits are due at signing and are equal to your monthly contract charge.  
Find more answers to our frequently asked questions here.
Customer Reviews
We are committed to providing a stellar office experience, so we're always pleased to
hear positive feedback from tenants like Jennifer, Tara, and Susan.
"We've been a Virtual Office Member at Metro Offices in Herndon for more than 20
years. Their services, amenities and top notch staff are the absolute best in the DC Metro area! You will not find a more professional, courteous group of people to represent your business to your clients. The customer service they provide is unparalleled and second to none! Choosing to partner with them is easily one of the best business decisions we've made in our 35 years of being in business."
Jennifer
"I've had an office at the Ballston Center for about a year and a half and absolutely love it. I searched all over northern Virginia and D.C. for similar offerings, and this was easily the best choice. The facilities are lovely and very easy to access, and the staff are fantastic. I really appreciate the polish that the office presents when I have guests to the office. But don't all rush in at once because I like the pricing as it is!"
Tara
"Manager Carl Overby and the staff at Metro Offices at Farragut Center were fantastic. I was a challenging client in that I changed the reservation at least three times, asked them to open the facility early, and much, much more. I was a self-described pain! But Carl was terrific, flexible, easy-going and accommodated all my requests. It's a lovely space in a great location and very secure. I would book with them again in a heartbeat."
Susan
Coworking Space Options
Change is inevitable in business. That's why we offer flexible terms to accommodate any stage in your business, whether you're just starting out or fully established.
Month-to-Month
Not sure if you need a workspace? Still figuring out a home base for your business? Our month-to-month plans provide you with a comfortable place to settle and work for as long as you need.
6 Months
If you want a test run of your new office without the monthly hassle, try out a coworking space on a 6-month term. This plan is also ideal for entrepreneurs who need a dedicated space for short-term projects.
12 Months
Our most popular option, our 12-month term fits the needs of entrepreneurs and small businesses of all sizes and stages.
24 Months
For those who prefer to set it and forget it, 24-month terms lock you in for two years — perfect for those expecting steady growth in the future.
Your business's future is bright.
What are you waiting for?
An innovative coworking space equipped with a full suite of amenities,
benefits, and programming.