4 Factors to Consider Before Securing Shared Office Space
Shared office space is a sensible solution for small businesses that want to increase productivity without having to lease and set up a traditional office space. Metro Offices offers strategically located shared office space in Washington, DC, Virginia, and Maryland. We can provide you with meeting rooms, cutting-edge technology, administrative support, furnished offices, and every business service you need. Here are a few things you need to consider before securing a shared office space: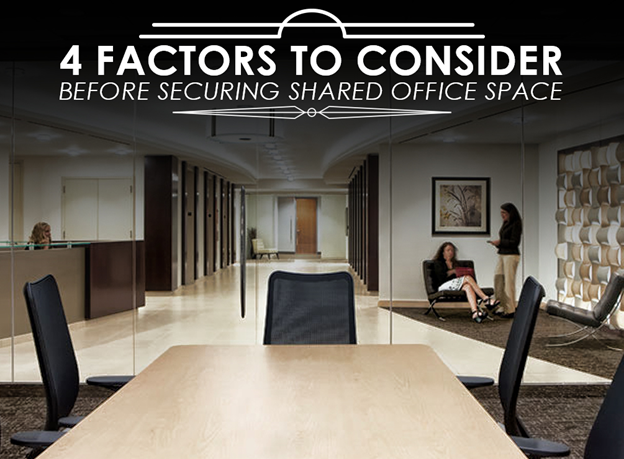 Amenities – They make the difference between a good space and a great one. You need to consider the needs of your company when looking for office space providers. Fortunately, our shared office spaces have excellent amenities. All of our locations have high-speed Internet, Wi-Fi, and dedicated bandwidth for every company. You can also benefit from our robust unified communications platform. All of our offices are fully furnished with high-quality furniture and office supplies as well.
Office Services – One of the advantages of shared office space in Arlington, VA, is not having to worry about administrative services. Your business no longer has to shoulder the cost of hiring and training office staff. Metro Offices can provide a full range of business support services. We can offer onsite technical support, courier services, shipping services, website design, word processing, and other services.
Office Culture – The culture at your shared office needs to fit your company's culture. The shared office space must offer the things that are important to you and your employees. If you value peace and quiet at the office, look for an arrangement where you share an office space with similar companies. When you work with Metro Offices, we will help you find the right shared office space from our locations.
Cross-Company Collaboration – Shared offices spaces are an excellent place for collaboration. Employees can interact and create relationships with other people in similar fields. This can lead to increased productivity, creative thinking, and innovative ideas. When choosing your office space, keep this in mind and share with a company that can complement your own.
Metro Offices is the top Washington, DC shared office space provider because of our experienced staff, excellent locations, and fully furnished offices. Metro Offices has over two decades of experience providing our clients with the administrative structure and support they need to stay competitive. If you think a shared office is right for your business, then get in touch with us. Call us at (703) 871-5208 for more information about our shared office spaces. You can also request a quote.