Features and Benefits of Our Coworking Spaces
August 2, 2016
Metro Offices
Coworking is redefining the way we work, as more and more companies are utilizing this office space service. Coworking spaces offer many more advantages over carving out space in a coffee shop or working at a home office. They are a great way to meet and collaborate with professionals in the same industry, and their environments promote productivity.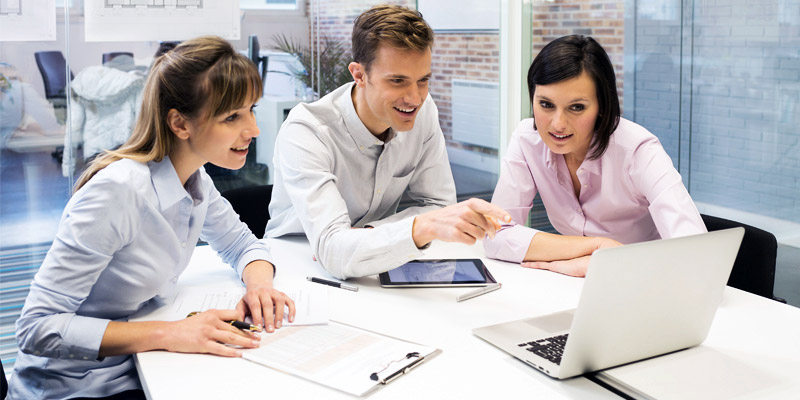 Metro Offices provides one of the best coworking spaces in the area. Here is how we do it:
Productive Workspace Environment
We designed our coworking space in Arlington, VA, to maximize productivity and collaboration between coworkers. The open plan environment can bring out your best work, and private spaces allow for meetings and teamwork. Our robust unified communications platform and high-speed Internet can make work easier. There are also game rooms, relaxation rooms, and wine bars for coworkers to take a break and socialize. Lastly, our first-class administrative and technical support team is always there to assist you.
Community Innovation
We also make sure to foster a sense of community and engagement in our coworking space in Washington, DC. A coworking space is about a group of professionals interacting and helping out each other. This drives innovation and helps you get better ideas for your business. Metro Offices supports all of our customers and wants them all to succeed. That is why we made sure that our coworking spaces are diverse, inclusive, and full of passionate and creative professionals.
Collaborative Events and Amenities
As an expert in coworking in Washington, DC, we made sure to emphasize connectedness among our customers. That is why we have rooftop terraces and sunrise yoga during the spring and summer months and member-2-meber events, enrichment classes, and speakers. We also have community cafes where you can creatively engage with like-minded professionals. Finally, our Digital Bulletin Boards and Online Member Directory foster engagement and help develop opportunities within the community.
Coworking is an excellent choice for home-based businesses, startups, entrepreneurs, and distributed workforces. Metro Offices offers the ideal blend of services, amenities, and advanced technology to help you succeed in your business. We provide a wide range of services, including coworking spaces, virtual office packages, workspaces on-demand, and other office solutions. Call us at (703) 871-5208 to learn more about our coworking services.