Metro Offices Employee Spotlight: Ben Simpson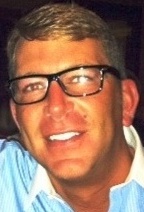 Benjamin Simpson, Center Manager at Woodland Park, celebrates his nine-year anniversary with Metro Offices on June 8th of this year. Ben describes his responsibilities as "providing the best customer service in the industry by supporting both my clients' daily business activity and the center team," and he feels his greatest strengths are his time management and personnel management skills. Over the past several years, Ben's dedication to excellence has made him an invaluable member of the Metro Offices staff.
For Ben, the people he works with and the variety of the client base are the most enjoyable aspects of his job. He believes Metro Offices is distinguished from other Dulles VA office space by its "accountable, hands-on CEO and a culture that enables us to treat and care for our clients as individuals, not statistics."
Travel is one of Ben's many interests. He has lived in a number of countries, including Finland, Spain, Zambia and Sweden. If he could go anywhere for a day, he would head to Queensland, New Zealand, to hang glide. "You would have to push me," he jokes. "Hang gliding is one of the only things I did not do last time I was there, and I wish I had." In the future, he would like to own a home on the water.
Ben also enjoys being around friends, family and his goddaughter. He has an identical twin brother, a sister and two wonderful parents who spend some of the year in Key West and Europe. Other hobbies include spending time at the beach and the gym, and reading – particularly biographies and non-fiction. His favorite place to dine out is The Capital Grille, and his favorite attraction near the Woodland Park center is the Dulles Air and Space Museum.
He would give others this one piece of advice about life: "The only thing in life you should be intolerant of is intolerance." Thanks, Ben, for being an important contributor to Metro Offices' success!