Renting Your First Office Space? Consider These 6 Factors
Whether you're planning to make a move from a home office to a professional work environment or establish your new company in a leased space, renting your first office is a big decision. It requires careful thought and proactive planning, as it may come with wonderful opportunities for your business.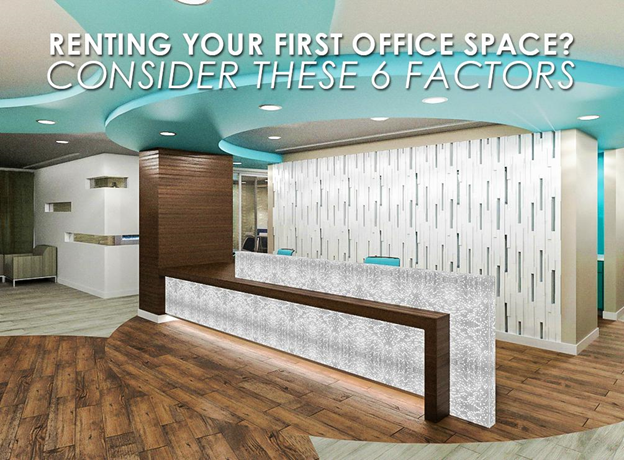 While it might feel like a daunting task, finding an office space for a new company is a sure sign that your start-up is beginning to flourish and expand. It means that you're ready to take your business to a whole new level and find a more productive environment for your operations. Metro Offices, the leading provider of office rental space in Washington, DC, shares six things you need to consider when planning your move:
Budget – Before you begin to look for potential office spaces, be sure to evaluate your finances first and identify your budget. It's important to establish a range you're comfortable with so you can have room for other options.
Technological Support – Your office needs enterprise-grade technology solutions to help you become more productive and innovative in your processes. Look for a space that comes with exceptional technological support to help simplify your business operations.
Location and Accessibility – This is probably one of the most, if not the most, significant factor in your office space hunt. While looking for an office rental in DC, make sure that it has a reasonable commute, is in a strategic location, and is convenient for both your clients and employees.
Amenities – For your company to flourish, you need to set up office and workspace amenities that you and your employees can enjoy. Community cafes and member lounges are great ideas to help your employees become more relaxed and at the same time, motivated in their work.
Size – Of course, you'll need a space that is big enough for your existing needs and potential growth. During your negotiation on office rentals in Washington, DC, be sure to ask about expansion options so you can include them in your agreement.
Payment Terms – Every office lease is different, that's why it's important to talk to your landlord about the lease terms best for your company. Some office space providers, such as Metro Offices, offer flexible payment terms with no up-front capital expenditure.
At Metro Offices, we provide beautiful, cost-effective, and strategically located office spaces across MD, VA, and WA. You can consult our experts to know the best options for your needs. To get started, call us at (703) 871-5208 or complete our form. We'll be ready to assist you.