Top 3 Reasons People Thrive in Coworking Spaces
August 1, 2016
Metro Offices
If you're a startup owner on a budget, joining a coworking space can help meet your needs. Coworking spaces are cost-effective since they allow multiple users to share work essentials, such as Internet connectivity, phone services, office materials, and even the rent.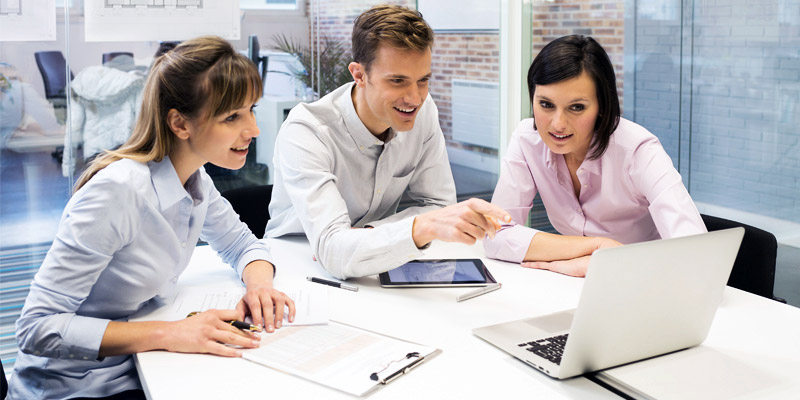 Today, more and more people are recognizing the benefits of coworking as an effecitve office space option. As an open work setting, coworking spaces encourage sharing of ideas and sociability among different workers. Let Metro Offices discuss why renting a coworking space in Arlington, VA, should be a part of your startup plan:
• Coworking spaces can make any work meaningful – There are many ways people who use coworking spaces find new meaning in their work. For starters, this type of workspace consists of members who work for different organizations, companies, and projects. They are able to avoid competition and internal politics, allowing them to make their own work identity stronger. In addition, the range of skills among various coworkers makes it easier to help each other out when needed.
• Coworking spaces give people control over their job – If you're coworking in Washington, DC, you'll be able to access the workspace at any time. You can decide when to take a long break, as well as choose whether to work in a quiet or a collaborative space. When you need to meet a repairperson or deal with a family member need, you can even decide to work from home without repercussion.
• Coworking spaces make you part of a community – Many people use coworking spaces to establish connections with other professionals. Each space exhibits a unique vibe and the managers of each space strive to meet the needs of their respective members. Simply put, a coworking space in Washington, DC, can give you a solid network and a communal work environment.
Coworking works for federal agencies, entrepreneurs, startups, home-based businesses, and even Fortune 1000 companies. Enjoy the amazing benefits of this workspace solution by getting in touch with Metro Offices today. We are the leading coworking space provider in Virginia, Washington, Maryland, and the nearby areas. To get a FREE consultation, call us today at (703) 871-5208 or fill out our contact form.