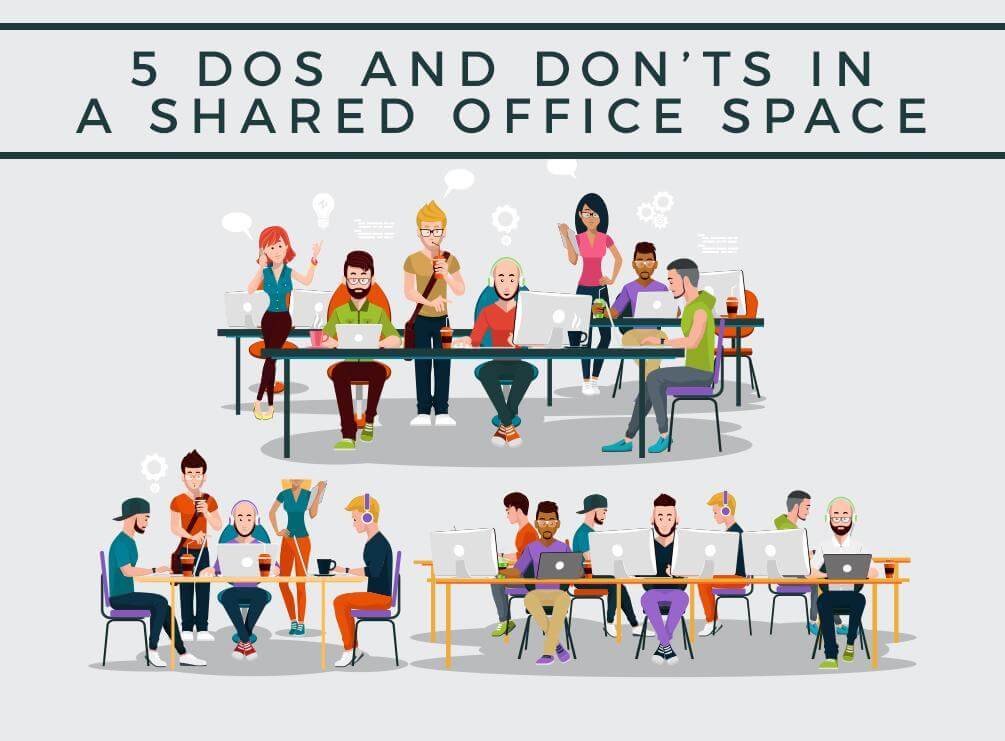 5 Dos and Don'ts in a Shared Office Space
Aside from cost-effectiveness, several companies opt for a shared office space because it cultivates a sense of community. By achieving a less hierarchical and more laid-back environment, it can promote improved productivity and creativity among employees.
However, that is not always the case. There are issues on privacy and noise that can hamper efficiency. To achieve peace and harmony, it's preferable to observe a few rules of etiquette. Metro Offices shares five dos and don'ts you may consider:
Do Create Office Standards for Interaction in Different Scenarios. Every office space comprises individuals with diverse personalities. To maintain a friendly office space, create company standards for how best to navigate the open space scheme.
Don't Allow Noise to Become a Distraction. Noisy conversations and phone notifications can cause irritating distractions for those who are trying to focus on their work. When talking to another person, make sure to speak in a low voice. You should also use headphones when you're listening to music, podcasts and videos.
Do Take Full Advantage of the Entire Space. Having a shared office space gives you the advantage to move about. For instance, if there is a cozy area to sit and finish your tasks, don't hesitate to settle in, and enjoy the distraction-free environment. You can also make the most of the creative setup by going outdoors.
Don't Be Intrusive. Since the surroundings of a shared office space are wide open, it may seem difficult to determine the perfect time to approach your colleagues. If you see their gaze stays focused on their computer, consider coming back later, or ask them for the best time to brainstorm a new project.
Do Keep Your Desk Tidy. A desk filled with clutter may cause a distraction to others and even affect the professional image of your company. Keep your valuables within your personal space, and clean the area every day before leaving work.
Metro Offices can help you achieve a healthy mix of camaraderie, communication and collaboration for your company. Our shared office space gives you access to advanced technology, meeting rooms and administrative assistance to meet all your needs. We also have state-of-the-art amenities, including onsite café and outdoor terraces, to keep your employees motivated and productive. Call us at (703) 991-0963 for more information about our services. You can also fill out our form to schedule your free consultation. We serve Washington, DC, as well as areas near Arlington, VA.