Office Space On
I Street NW
Midtown • Washington, DC
1725 I Street NW, Suite 300, Washington, DC 20006
---
Located in the bustling Farragut Square Section of Washington DC, 1725 I Street is a preferred address for businesses. This location is across the street from Farragut Park and only blocks away from the White House, the World Bank, and the Washington Convention Center. This center offers convenience to many forms of transportation; the Farragut Metro Station is across the street and only minutes away are Union Station and Regan National Airport. This modern facility boasts floor to ceiling marbled walls and an elegant waterfall in its 10 story atrium. Our Midtown office location is Hubzone qualified. Download a floor plan here.
Amenities
---
Roof top terrace
24-Hour Security
State of the art health and fitness center
Conference Center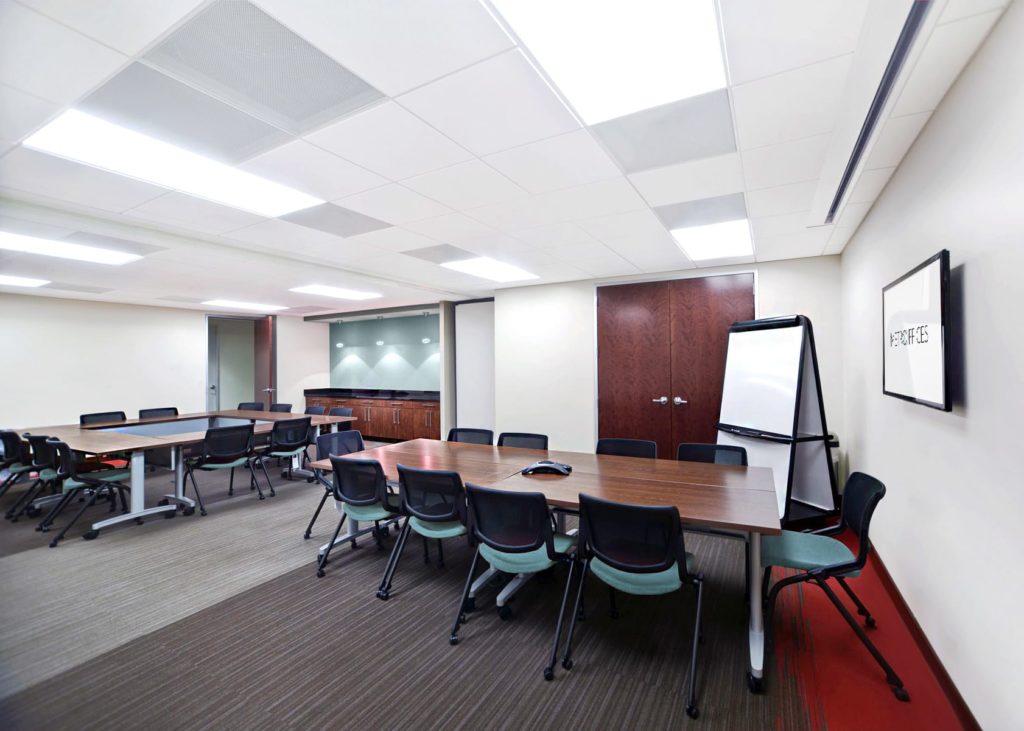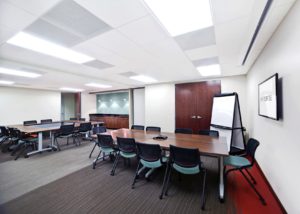 Your Dedicated Team
---
Sulema R.
Center Coordinator
---
We'll let them
speak for us.
Overall rating
4.9/5
★★★★★ 37 Reviews
97% of reviews recommend to a friend.
★★★★★
Above and beyond the call of duty!
Martha V. • Google
Metro Offices is easily accessible, location is great! Their staff does a great job servicing all tenants and in more than one occasion Carl and Sulema have gone above and beyond the call of duty. Their friendly disposition and attention is notable. I am pleased to recommend their services to anyone who is looking for an office state in the heart of DC!
Explore Nearby Locations
Dupont Circle
1250 Connecticut Ave NW Suite 700
Washington, DC 20036
Metro Center
700 12th Street Suite 700 NW
Washington, DC 20005
Frequently Asked Questions
How close are you to Pennsylvania Avenue?
Metro Offices Farragut/Midtown location (1725 I Street NW, Washington DC 20006 Suite 300) is less than half a mile from Pennsylvania Avenue – just a 5 to 10-minute walk! Get directions here.
Are you located on the Metro?
Our Farragut Office (1725 I Street NW Washington, DC Suite 3000 is less than one block from Farragut North and West Metro Stations.
Where do I park?
A covered parking garage is directly attached to our office building. Park for $20/day or $295/month. Metered street parking is also available on a first come first serve basis.
Can we use more than one location?
Yes, Metro Offices members are welcome to book day offices, meeting and training spaces at any of our 9 offices in Washington, DC, Virginia or Maryland. Sign up for your choice of 3 business addresses in DC, MD & VA with Metro Offices "DMV" package – (choose from Metro Offices 9 locations)!
What is there to do walking distance from the office?
All of our offices are strategically located within walking distance to cafes, restaurants, public transportation, including WMATA metro and capital bikeshare.
How close are you to the Hill / Capitol Hill?
Metro Offices three Virtual Offices located in Washington, DC (One Metro Center, Farragut/Midtown, and Dupont Circle) are about a 10-15 minute drive and 15-30 min metro ride to Capitol Hill. Metro Offices Arlington / Ballston office is a 15-20 minute drive to Capitol Hill and typically takes 35-40 minutes by Metro.