Call us now:
(703) 844-9846
We'd love to hear from you
Whether you have a question about workspace solutions, tours, pricing or anything else – our team is ready to answer all your questions.
Your needs are evolving, and we're right there with you.
---
Virtual Office Promotion
$100/MO. $50/MO.
We'll represent you professionally as an extension of your operations.
Business address with mail forwarding on a month-to-month basis.
Private Office Promotion
FROM $800/MO. FROM $600/MO.
Work near home in our fully furnished, move-in ready, lockable, private offices.
50% OFF month-to-month memberships or rest of 2020 FREE based on term length.

We've been a customer for nearly 3 years now and cannot speak highly enough about the incredible staff… No matter the day, time, or situation, they are willing to go above and beyond what it takes to "make it happen" for their tenants. Highly recommend, you won't be disappointed!
KARA B.
These are real pros who know how to serve and accommodate. Other competitors may have buzz, but they don't have anything on Metro Offices when it comes to service and professional environment.
BABAK H.
We are based in London and Metro Offices is our "satellite" in the US. Their staff are all reliable, courteous, and responsive. It is remarkable that their high standard of professionalism is the same from person to person, with whomever we are dealing, without exception They represent us very professionally and truly work as an extension of our operations. It is hard to imagine having anyone else supporting us this way.
ZBIGNIEW R.
As an employee of a nonprofit whose entire staff works out of this Metro Offices location, I've found this a great place to spend 9 to 5 every Monday through Friday… modern, inviting, and always meticulously clean – we usually receive compliments when hosting guests. My favorite thing is the staff… an absolute delight to see every morning, and quick to respond to any of our needs… always ready to go above and beyond for clients, consistently exceeds our expectations in pleasantness and professional demeanor – even when solving problems that we ourselves created.
ALICJA J.
We've been a Virtual Office Member at Metro Offices in Herndon for more than 20 years. Their services, amenities and top-notch staff are the absolute best in the DC Metro area! You will not find a more professional, courteous group of people to represent your business to your clients. The customer service they provide is unparalleled and second to none! Choosing to partner with them is easily one of the best business decisions we've made in our 35 years of being in business.
JENNIFER
Between the warm smiles greeting us in the morning, the top-notch accommodations, and the smorgasbord of first-class amenities in between, I couldn't think of a better place to conduct business.
CHRISTOPHER M.
A-1 service and greeted with a contagious smile. Whenever my staff and I have a question, concern or inquiry the Metro Office team never says "I can't or I don't know" moreover they'll get you squared away and taken care of…Their staff is amazing, thank you so much for all that you do. You all are awesome!!!!
TAKETA T.
Simply put, best in class Management staff. As a new company moving into DC, we had trouble finding a suitable location for our entire management staff of 22-30… On behalf of the entire organization, we salute you for allowing us the flexibility to get settled in DC, while not having to worry about office needs. Your team is truly an awesome team!
CEDRIC H.
Space where your team can
flourish

.
---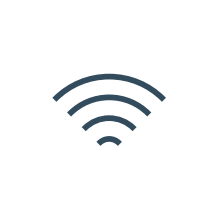 fast & secure wifi
on-site, award winning team
daily cleaning services
access to over 60 meeting spaces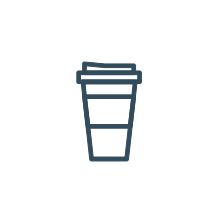 complimentary refreshments
We'd love to hear from you.
---
Whether you have a question about workspace solutions, tours, pricing or anything else – our team is ready to answer all your questions.
Experience the Difference.
We think it's important to get to know your business and your unique needs. We'd love to see how we can tailor our services for you.