Office Suites for rent in Arlington

4.9 | 31 Reviews
4601 North Fairfax Drive, 12th Floor, Arlington, VA 22203
Contemporary Professional,
Where DC Meets VA
Meeting Rooms (Rooms 2 – 10 Seats)
Collaboration Space
Training Rooms (Rooms 16 – 50 Seats)
Drop-in & get to work
Additional Amenities : 2nd Floor Gym, Electric Car Charging, Wine Bar
Call Us: 703.763.1999
Available Membership Options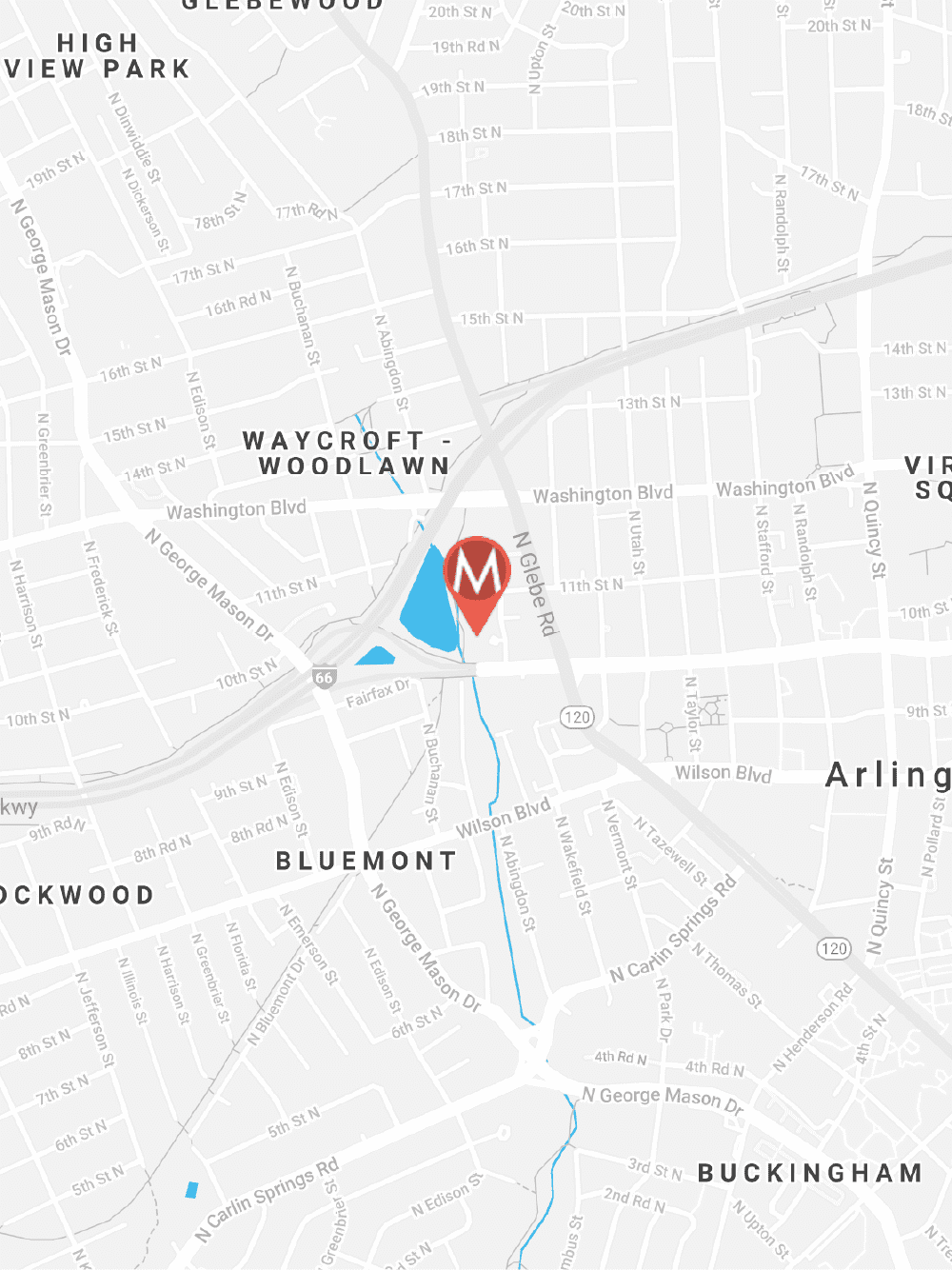 NEARBY ARLINGTON
---
Beautiful View of downtown Arlington and I66. A robust, thriving community of working professionals of all ages and backgrounds. We are at the best location that is between DC and Virginia. We are designed to accommodate businesses of any size and offers advanced technology to support a mobile workforce and teleworking staff members, including full access to two training rooms, conference rooms and an office support center.
Nearest Metro Station:

Ballston Metro Station

Nearest Bus Stop:N Glebe & 11th st or N. Glebe and Fairfax Dr.
Parking:

Available for $13 daily or $6 for an hour or less

Bike storage: Available with Datawatch Card
Coffee:

Marymount Starbucks, Olive Express (Gelatos and Lattes)

Food:

Olive Express, Buffalo Wild Wings, Booeymongers, SER Resturant, and a lot more.

Park or public space:

Woodlawn Park

Shopping: Ballston Quarter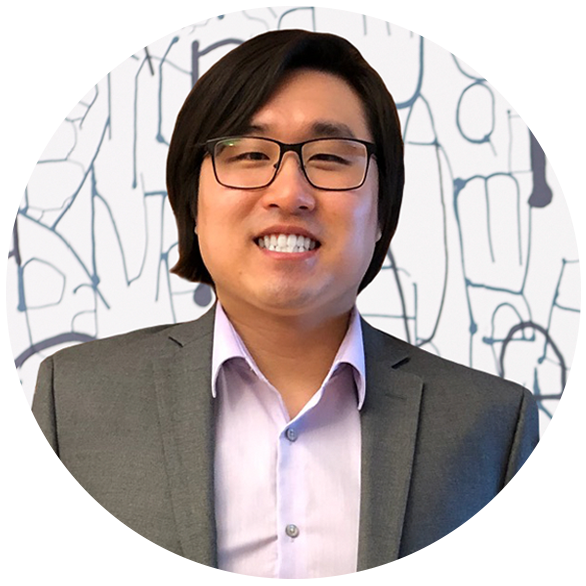 DANIEL K.
Center Manager
Explore Nearby Locations
Members enjoy access to all 9 of our locations.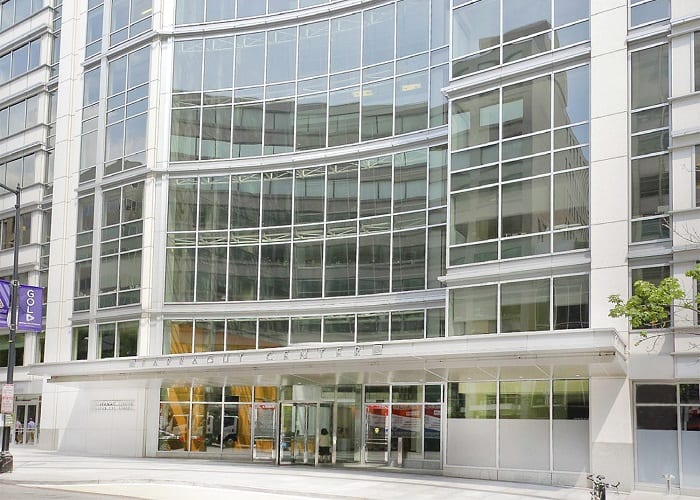 Midtown
This location is across the street from Farragut Park and only blocks away from the White House, the World Bank, and the Washington Convention Center. This center offers convenience in many forms of transportation; the Farragut Metro Station is across the street and only minutes away are Union Station and Regan National Airport. This modern facility boasts floor-to-ceiling marbled walls and an elegant waterfall in its 10-story atrium.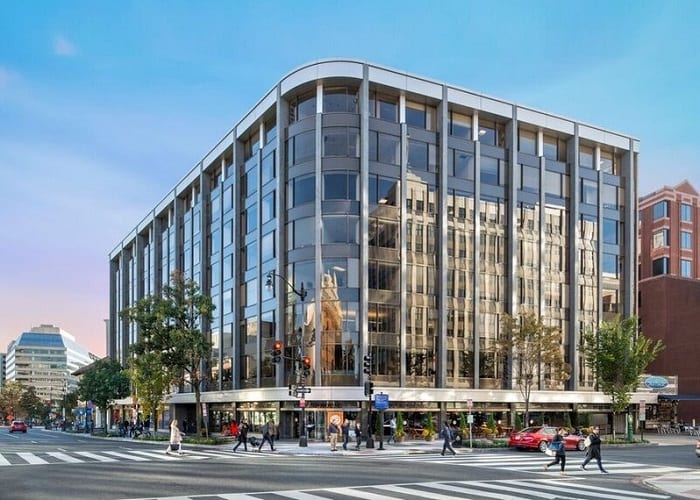 Dupont Circle
Our Dupont location is just one block from the circle itself, surrounded by foreign embassies and the headquarters of leading national and international corporations and organizations. This location is Hubzone qualified. Situated one block from Dupont Circle in downtown's Golden Triangle, 1250 Connecticut Avenue is prominently positioned in the amenity-rich core of the Central Business District.
We'll Let Them Speak For Us
---
VIEW OUR
Frequently Asked Questions
---
How close are you to the Hill / Capitol Hill?
Metro Offices three Virtual Offices located in Washington, DC (One Metro Center, Farragut/Midtown, and Dupont Circle) are about a 10-15 minute drive and 15-30 min metro ride to Capitol Hill. Metro Offices Arlington / Ballston office is a 15-20 minute drive to Capitol Hill and typically takes 35-40 minutes by Metro.
Are you located on the Metro?
Ballston Metro is a quick 5-10 minute walk to our Arlington Office (4601 North Fairfax Drive Arlington, VA 22203). Metro Offices Ballston Center is just off of Route 66.
Where do I park?
A covered parking garage is directly attached to our office building. Park for $13/day or $130/month.
Can we use more than one location?
Yes, Metro Offices members are welcome to book day offices, meeting and training spaces at any of our 9 offices in Washington, DC, Virginia or Maryland. Sign up for your choice of 3 business addresses in DC, MD & VA with Metro Offices "DMV" package – (choose from Metro Offices 9 locations)!
What is there to do walking distance from the office?
All of our offices are strategically located within walking distance to cafes, restaurants, public transportation, including WMATA metro and capital bikeshare.