3 Reasons to Invest in Workspace Services
May 25, 2016
Metro Offices
Starting a new business can be tricky, so it requires your complete focus. You will want it to hit the ground running without compromising the efficiency of your day-to-day tasks. This is when investing in workspace services comes handy. These services allow you to focus on building up your business while benefiting from the business support and technology available.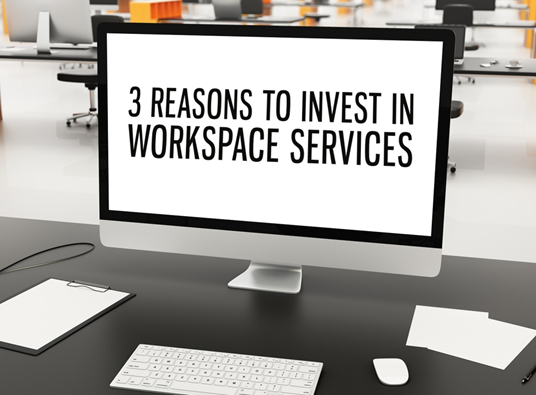 When looking for quality workspace solutions for your new venture, turn to Metro Offices, the top provider of quality virtual office in Arlington, VA. We offer a variety of services that make running a business smoother and more efficient. These include:
1. Workspaces that Fit Your Distinctive Style. You can optimize business performance with an environment that inspires productivity and enhanced communication. Metro Offices can help you with this through our team spaces option, an open and flexible workspace that you can configure to support your specific needs. This offers the perfect setting to maximize productivity and ensure business agility without worrying about long-term operating expenses.
2. Technology Solutions to Make Your Business Compete Better. Technology and the Internet now play an essential role in getting ahead in the corporate world. Metro Offices delivers excellent technology solutions in Arlington, VA, that allow you to promote your business better and make it more competitive. We offer a unified communications platform that will consolidate all of your interactions into a single, user-friendly interface. This will help increase productivity by managing calls, presences, and queues. Our secure network infrastructure augments this, providing high-speed internet and Wi-Fi, data center and hosting solutions, and cloud computing for your needs.
3. Meeting Spaces that Make a Big Impression. Meeting prospective clients and partners require a place that allow no distractions and ensure clear communication. An excellent meeting space in Arlington, VA, from Metro Offices can help you with this. These excellent rooms can accommodate any meeting and comes in a full enterprise-grade network infrastructure for your technology needs. With on-site administrative support, along with meeting room essentials and equipment, you can project a professional image and hold productive meetings or staff trainings.
Run your new business to a whole new level by turning to Metro Offices for workspace services. Fill out our form today for a free consultation.