4 Tips on How to Launch Your Career as a Freelancer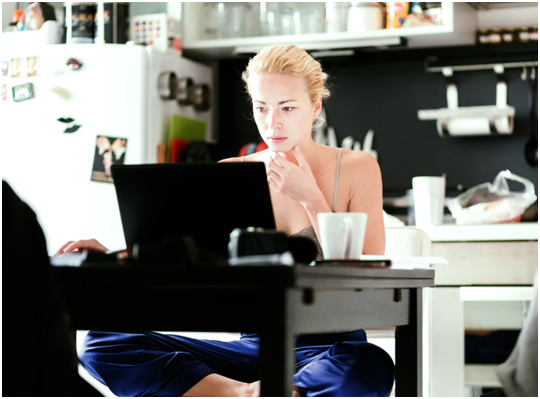 Many successful businesses started out as a hobby. But for several people, quitting a day job can be very intimidating, even if you like what you do. Here are tips to help you turn your freelance hobby into a viable business.

Know your skills.
When branding yourself as a professional, be very specific about the skill set that you have. According to Entrepreneur magazine, don't just tell would-be clients that you're a "marketing professional." Instead say that you're a marketing strategy or planning expert. With this explanation, people know exactly the skillset you provide.
Set up a freelance profile.
Optimize your online presence by creating a virtual resume. Sign up with reliable freelancing websites. Business News Daily listed 10 websites that are great for finding work, including:
99designs:

recommended for designers specializing advertising, illustrations, merchandise, or packaging.

Fiverr:

allows you to post your projects, which then show up when companies search for services.

Guru:

hosts freelancer portfolios that include reviews and details of past jobs.

oDesk:

lists a range of business-service categories, such as writing, graphic design, and web development.
Define your legal business status.
You can always change the status later, however, having this defined from the start makes accounting and tax tasks much easier. Some freelancers start out as limited liability company. Many choose to operate an unincorporated business on their own. Budding solopreneurs can rent virtual offices in Washington, DC. This set-up allows you to work more flexible hours, which is ideal if you're always on the go. It also lets you easily establish your business presence in one of the most prominent locations in the country.
Know what you sell, and sell what you know.
What convinces investors, partners or clients to buy products and services from an entrepreneur? Many clients prefer subject-matter experts, not salesmen. First, drop the sales talk and focus on solutions. Show your prospects how well you know trade. It may help to write a blog on topics would-be clients may find interesting.
Metro Offices has been providing budding entrepreneurs with workspace solutions for over 25 years. Having started out as a small company ourselves, we know exactly how to get your business up and running. We offer office space solutions in ten convenient locations in the Metro DC area. Some of the benefits of renting a Washington, DC virtual office space with us are:
prestigious business address
virtual phone system and mail services
dedicated front desk coordinators
access to business-ready meeting, training, and video conferencing rooms
Call (703) 871-5208 today. Our experts will assist you in finding the right office space solution for your business.