7 Ways Colors Affect Office Productivity
Colors bring life to your office space, but did you know that they also affect employees? A study by Kwallek stated that color schemes have an impact on mood. The study also reported that flexible interiors can match employee's characteristics.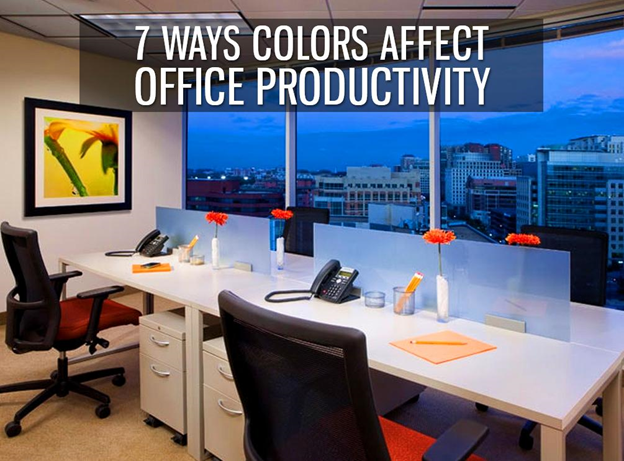 Metro Offices, your leading provider of office space in Arlington, VA, shares seven ways that colors affect productivity:
1. Light shades such as yellow and blue display optimism and energy. They will work well in spaces with writers, designers, or graphic artists.
2. A completely white room will result in fewer outputs. Play with colors using décor or furniture to brighten up bland rooms. Dark colors, on the other hand, denote a gloomy vibe.
3. Red is a high-wavelength color that can speed up motor reactions, which can affect work performance. This will work best for jobs that involve physical activities. Red is also a great way to catch employees' attention.
4. Pink reduces stress and aggressiveness.
5. Low-wavelength colors like blue and green improve focus and efficiency. They result in happier and more effective employees.
6. An office space in Arlington, VA, painted in green creates calm and efficient workers. This shade also reduces eye fatigue, a common vision problem in employees.
7. Strips and bold patterns are distracting and can cause headaches. If you want to add drama to your office space, opt for minimal or small patterns.
Make sure you stay consistent when choosing colors. You can either use the same color for all rooms or use complementary colors for each room. You can also use wall décor as accents. You should also consider your employees' role when choosing a shade for the office.
We are the leading provider for reliable office space for rent in Arlington, VA, and other premier locations. We have different workspace solutions that will meet your business needs. We also help improve productivity through our flexible terms, technology services, and fully equipped facilities.
To learn more workspace tips, you can call us at (703) 871-5208. You can also reach us by filling out our contact form.