Coworking Spaces: The Workspace Solution of the Future
Coworking involves a shared environment where individuals from different companies can share ideas. It is popular among start-ups because it is affordable and encourages peer interaction.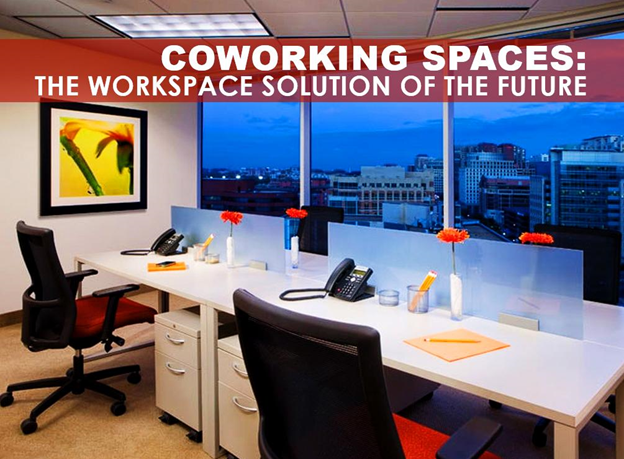 Features and Benefits of Coworking Spaces
A coworking space in Arlington, VA, is an ideal alternative to the typical 8am to 5pm cubicle structure. This solution attracts individuals who prefer working with peers for creativity, innovation, and content generation.
According to a report from the Harvard Business Review, this type of coworking space encourages better performance. This is because people meet other like-minded individuals who can share their ideas. For example, a freelance graphic artist can meet a marketer in a coworking space and share ideas for a product promotion.
This type of workspace also improves communication. A study by Ben Waber used the Allen Curve principle for this idea. The study concluded that workers who are in the same location often e-mailed each other throughout the day. This resulted in faster project completion.
Tips for Start-Ups
Coworking in Washington, DC, is an ideal solution for start-ups with independent individuals who need a creative environment for their work. If you are choosing this type of work environment, Metro Offices advises that you consider both tangible and intangible factors.
Tangible factors include Internet speed and access, location, and plan flexibility. For intangibles, you should consider work-life balance, satisfaction, and human interaction. Start-ups should also make sure that the space has the basic equipment like desks, comfortable chairs, and printers. Meeting rooms and recreational activities are also important.
Ideal Coworking Space Solution from Metro Offices
You can rely on Metro Offices for quality coworking space in Washington, DC. Our spaces come with secure enterprise-grade technology and unified communications platform for peer collaboration. You also have access to our community café and lounge equipped with drinks and snacks. We also have game and relaxation rooms as well as Member-2-Member events for recreation.
Metro Offices can help you find a workspace fit for your needs. We even offer flexible terms for all our spaces. If you want to learn more about our coworking spaces, call us today at (703) 871-5208. You can also fill out our contact form to schedule a free consultation.