Great Leaders Manage their Stress in 5 Ways
October 30, 2015
Mike Certoma
Stress is inevitable in the start-up world. In a way, stress pushes people to their limit, which in return increases their productivity. That said, stress in excessive amounts can be detrimental, especially to those with leadership roles.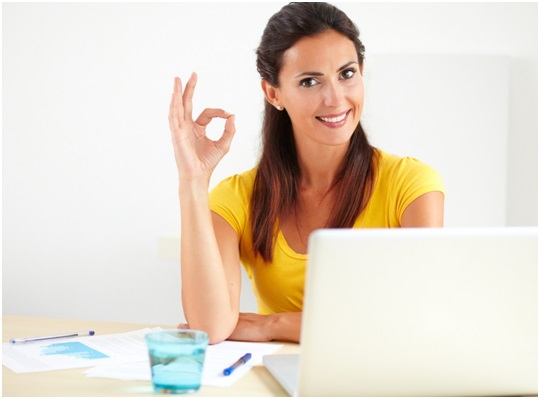 To help you weather that, Metro Offices offers quality workspace and smart business solutions, including an IT help desk in Washington, DC. Today, we'll share five ways great leaders manage their stress:
Great leaders know how and when to say 'no'. According to a study, the more difficulty a person has with saying no, the more he or she is likely to experiences stress. Some leaders simply can't say no – whether it's to a business opportunity or to an individual. Great leaders, on the other hand, have mastered the art of saying no. Why say yes if you know you'll only do a half-hearted job?

Great leaders give feedback. Another way to manage stress is to give reactions or pointers to workers. Although it's natural to have personality differences in a workplace, this should neither divide your team nor cause unnecessary stress. Communication is the key. If you are having problems with one of two of your workers, then talk it out. This helps release pressure and gives you peace of mind.

Great leaders find their latent calm. No two leaders are exactly the same. While motivated, high-intensity Type A leaders are normally chosen for the leadership role, there's so much to learn about Type B personalities. They are the ones who can handle stress well and quietly. Nonetheless, Type A leaders can learn to channel their stress into other things and find their inner calm, like a Type B character.

Great leaders appreciate what they have. Some leaders stress over the things they don't have yet. As a leader and a manager, you need to be patient and focused to drive your business in the right direction. According to research, being grateful even for the small things improves moods. Gratefulness also reduces cortisol or stress hormone by 23%.

Great leaders know their work culture and cultivate it. Lastly, the key to managing stress is knowing your people and their work style. As a leader, you have the power to improve the work culture of your company. Choosing the right workspace solution is one way to do that.

To that end, Metro Offices offers various workspace and business solution that can increase productivity and efficiency. We offer private offices, team spaces, FlexDesk, hotdesking, coworking, and other workspace solutions. We also have the latest technologies, such as help desk, unified communications, and video conferencing services in Washington, DC. We help start-up owners and managers maximize their resources. Don't let stress beat you down. Follow these tips and manage stress well.
To learn more about our services, call us at (703) 871-5208 today. We will be there to assist you.