How to Build Trust in Collaborative Marketplaces
October 19, 2015
Mike Certoma
Trust is crucial whether you are in a relationship or running a business. It is easy to say that you are trustworthy. However, proving it is easier said than done. Hiring an office interior designer to improve your meeting space in Dulles, Virginia is one way but it's not enough for you to build and gain the trust of your customers. In this article from the Metro Office, you will learn important techniques that you must do to gain your customer's trust.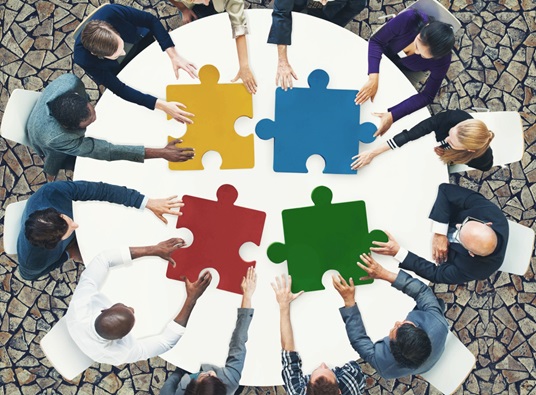 Word is bond – don't make promises you can't make
If you know in your gut you can't deliver a certain product, or meet a specific requirement that your client needs, do not make false promises. This will not only taint your reputation but it will also leave a negative impression. For example, if you are a skincare brand, be specific about the benefits of your product and do not hype it. Customers are smarter than ever before and they can easily distinguish what's good and what's not.
Show your customers that you've got reputation
Today, there are different means a customer can check if a product is what it says it is. Aside from personal recommendations, people frequently read online reviews to see if a product is well-received by previous and existing customers. According to statistics, 90% of your potential clients are most likely get your service if the reviews are mostly positive, and 86% will turn you down if majority of the reviews are negative. So, take good care of your reputation online and don't be afraid to show you business's favorable reviews on your website, social media accounts, and partner sellers.
Be responsive – engagement is key
Good communication is the key to success. With the latest technological advancements, it is easier to convey messages from one person to another. Gone are the days when you only had to use was the landline and newspaper to advertise your business. Now, you can use the internet to send emails and post your latest deals on social media. With these mediums, not only will you gain trust but also a relationship with your customers. And to make sure that you keep your customers come back for more, delegate a team or a person, depends on the size of your business, to answer inquiries in the timeliest manner possible.
There are the most basic steps you must do to gain customer's trust. To know more how you can improve your company's integrity or your collaboration spaces in Dulles, VA, call us at (703) 871-5208 today.