Metro Offices: Why Office Layout and Design Matters
The office should be more than just the workplace. As many people spend most of their waking hours at the office, they would need a comfortable setting that will foster a more personal, collaborative and innovative workspace.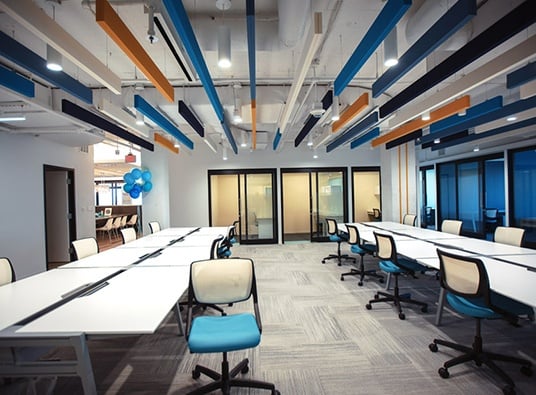 This is where the office layout and design will come into play. An environment where employees can be comfortable will enhance their well-being, encourage them to work well, and improve their productivity.
With just the right combination of natural light, monitored temperature, good amenities, and ergonomic facilities, the office will make a huge difference. Combined with bright designs and color schemes, the workplace will even be a positive influence to each employee's overall mood.
Metro Offices, the leader in smart workplace solutions in Chevy Chase, MD and the surrounding Metro DC area, further explains the following elements of a perfect office layout and design:
Floor Plan – It is all about proper arrangement. By combining practical and aesthetic aspects, you can create an environment where you can maximize every square-inch of your office.
Lighting – With the right amount of lighting, be it from a natural or artificial light source, your employees may avoid eyestrains, even when they need to sit in front of a computer all day.
Color – The right combination of color can inspire the senses. Colors can also produce the overall mood in your office that you want. If you want to promote a fun and hip environment, go for brighter colors and hues. A calm setting, on the other hand, will require browns, greens, and other Zen-inspired color schemes.
If you are in need of an office space and meeting space in Chevy Chase, MD and the greater Metro DC area, we can provide you with a workspace with the right layout and design. For the past 25 years, we have stayed committed to providing clients with the ideal workspace for their specific business needs.
Contact us to know more about our company and our range of services.