Shedding Some Light on Common Virtual Office Myths
According to the US Small Business Administration, a physical location that is zoned for business speaks volumes for your company and its operation. It enhances your reputation, and helps you meet business credit building requirements. Yet office acquisition and administration is a cumbersome process that can consume much of your resources.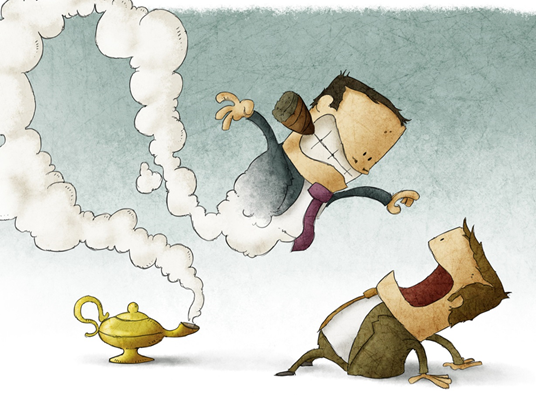 Metro Offices can offer you a solution. We can provide you with a Washington, DC virtual office that has a prestigious business address, dedicated front desk coordinators, and on-demand business-ready workspaces and meeting rooms. This will give you the freedom to work where you are most productive, instead of being tied down to an office. Getting started with a virtual office is easy. Wondering if a virtual office is right for you? Here are a few virtual office myths that we bust.
Myth: You can't be productive in a virtual office because it is not an office.
Studies have consistently shown that offices are among the least productive places possible. Nearly 3 hours per day is lost to office-related distractions and interruptions, costing American businesses over $750 billion per year. Working remotely means the lack of interruptions and the focused working hours means you can get much more done in less time. A virtual office will give you the freedom to control the environment around you to help with productivity.
If your business requires employees, technologies like web conferencing, enterprise-grade Internet phone systems and cloud storage mitigates the need for physical meetings. With our virtual office solutions in Washington, DC you gain access to those technologies 24/7, when you need them.
Myth: You can't be productive in a virtual office because it has little supervision.
Employee motivation and productivity has little to do with where they work or how closely they are supervised. Leadership is what's important. A compelling vision translated into clear goals and objectives is what pushes people forward. If you or your employees understand where the company is going, are excited about the direction, and understand how they are contributing to it, then productivity will be inevitable.
Metro Offices is committed to helping your business succeed. We can provide you with the support and infrastructure required to thrive in the marketplace. For the past 25 years, we have helped over 30,000 clients realize their business goals. We can provide your organization with a variety of workspace solutions that you can tailor to fit your needs.
Give us a call to learn more about our virtual offices, or any other of our business solutions.