The Washington, D.C. Virtual Office: Changing the Way Society Views Work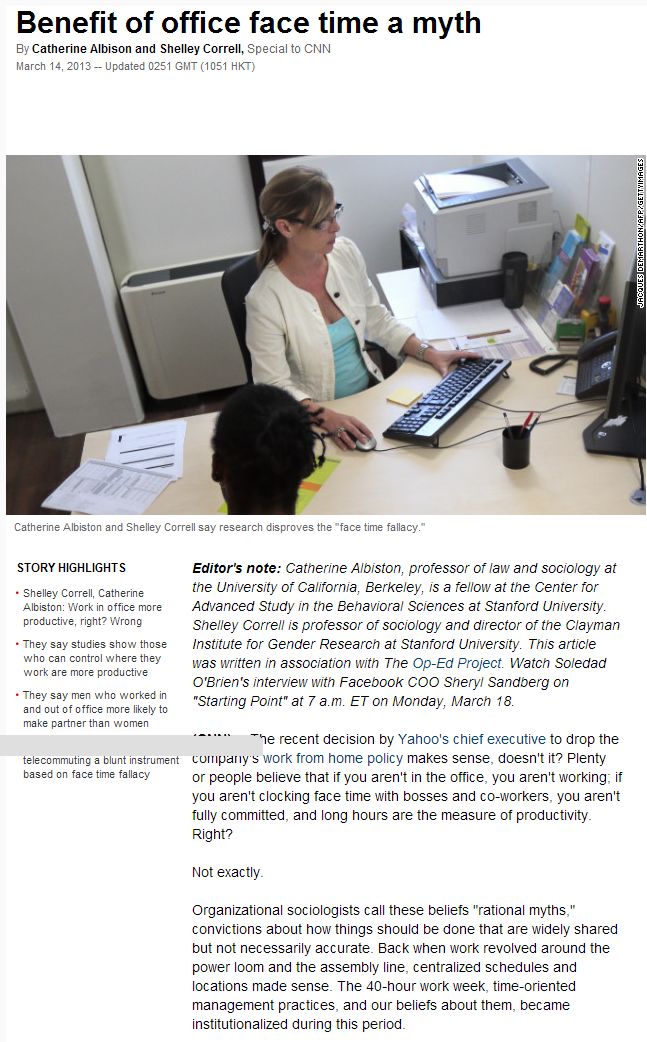 Back when much of work was done on assembly lines and inside office cubicles, face time was deemed a must for workers. A no-show at the workplace could negatively impact a worker's reputation and could cost him his job. However, with work becoming more mobile than ever, is face time still an objective measure of ability and dedication? That's no longer the case, according to sociologists Catherine Albiston and Shelley Correll, in their special report for CNN.
Over the years, work has evolved beyond the brick and mortar walls of the traditional workplace due to rapid advances in technology. Virtually any place with a power outlet and high-speed Wi-Fi can be turned into an office. Ditching traditional schedules and centralized work locations for more flexible work hours in a convenient Washington, D.C. virtual office—such as those being offered by Metro Offices—can increase overall productivity, reduce stress, and enhance creativity.
There's a pressing need for society to change its institutionalized view of the 40-hour work week and time-oriented management. The workers of tomorrow will no longer have to spend long hours in the office working their way up the corporate ladder. Indeed, productivity is no longer measured by the amount of time spent at the workplace, but by the ability of workers to produce high quality work and meet deadlines via collaboration.
A closer look at modern households provides a clearer understanding of why face time has become grossly outdated. Gender-wise, women are at a disadvantage, given that they have more responsibilities to attend to outside the workplace than men. In addition, only 20 percent of families fit the traditional family model of male breadwinner and female homemaker. Requiring face time, in this respect, could be disadvantageous to women.
Still, Albiston and Correll believe that a paradigm shift may not happen soon enough. Cultural beliefs, they say, often fall behind advances in technology. Nevertheless, businesses that want to survive in an increasingly fluid and digital world will have to adapt their management practices, or lose ground to their competitors. To thrive in this new environment, businesses will have to embrace, rather than resist the virtual workplace.
Companies such as Metro Offices provide virtual office solutions in Washington D.C., Maryland, and Virginia. They can provide business-ready workspaces, such as private offices, business lounges, executive cafes, and conference rooms. They also provide prestigious business addresses in the Metro D.C. area, at which virtual receptionists and other administrative professionals can assist with taking phone calls and arranging schedules.
Virtual offices in Washington, D.C., especially those being offered by Metro Offices, are ideal for businesses that want to make that vital transition from centralized workplaces to more virtual set ups. Virtual offices are also ideal for business start ups that need professional business addresses, facilities, and services to succeed in competitive markets. Office face time may have become obsolete, but productivity and meeting deadlines will never become obsolete.