Top 4 Ways to Ensure Highly Effective Meetings
Meetings are an essential aspect of every business. Their objective is to help companies make important decisions and to implement them effectively. That said, it is also important to take proactive measures to ensure that your meeting will be productive.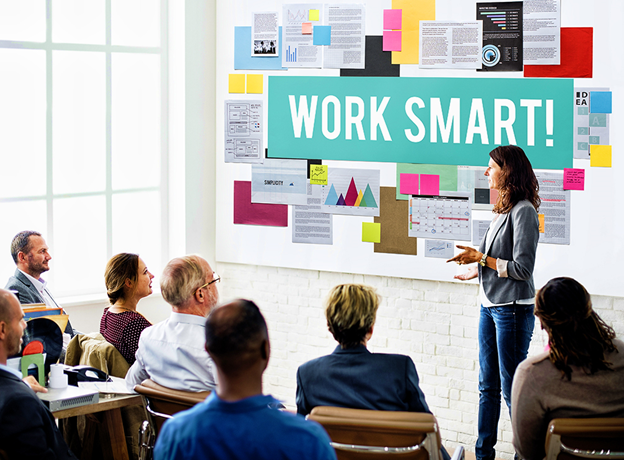 Metro Offices, the leading expert in providing meeting rooms in Arlington, VA, recommends four ways you can have highly effective meetings.
Have a Written Agenda
It is necessary to have a clear idea of your meeting's agenda. Start with a list of topics to discuss in company meeting space in Arlington, VA. You should also make sure that the attendees have meeting materials they can refer to a day before the meeting day. This can also help run your meeting smoothly. For weekly meetings, it is best to follow a template.
Review the Attendee List
The people who attend your meeting can make or break its effectiveness. Remember, the meeting is mostly about making business-impacting decisions and getting them done. For this, make sure only the right people are attending. Depending on the importance of the meeting, you should limit your attendees only to those who are directly affected by it.
Be Time Conscious
Every minute counts. Make sure to start and end your meeting on the dot. Starting it and ending it earlier is better. Doing so will give your attendees a positive impression of you. If you are running a complex meeting, have someone keep track of the time.
Use the "Parking Lot" Approach
Random questions can derail the meeting from its real agenda. Implementing the "Parking Lot" approach helps keep the meeting focused solely to its agenda. It also acknowledges important points raised during the meeting, granted you follow through with it. For an effective approach, make sure you do the following:
Explain that you expect everyone to focus their discussions on the agenda. This is to ensure the meeting remains productive and to end on time.
Keep the meeting agenda document in front of you as a guide.
Go through each agenda item.
Monitor and contribute to the discussion.
When someone raises an interesting point that does not relate to the agenda, acknowledge the point. Politely let them know that it goes beyond the purpose of this meeting. You should also let them know right away that you will take note of it and include it in the meeting notes. You should also reassure them that you will explore that point at the right time.
Aside from this, it is essential to have a conducive and fully furnished meeting space to reinforce the effectiveness of the meeting. Metro Offices, your leading provider for rental office space offers a conference center in Arlington, VA, equipped to meet your needs. It comes with high-speed Internet, Wi-Fi, top class projectors, technical support, and other features and amenities useful for your agenda.
Let us help make your meetings more effective. Call us today at (703) 871-5208 to set an appointment with one of our representatives for your concerns.