Why 'Ride Your Bike to Work Day' Should Be Everyday
Riding a bike to your office space is a great way to keep fit, save money, and have fun. In May we celebrated Ride Your Bike to Work Day—but there's no reason your cycling should be limited to only one day. Read on as Metro Offices discusses the perks of biking to work: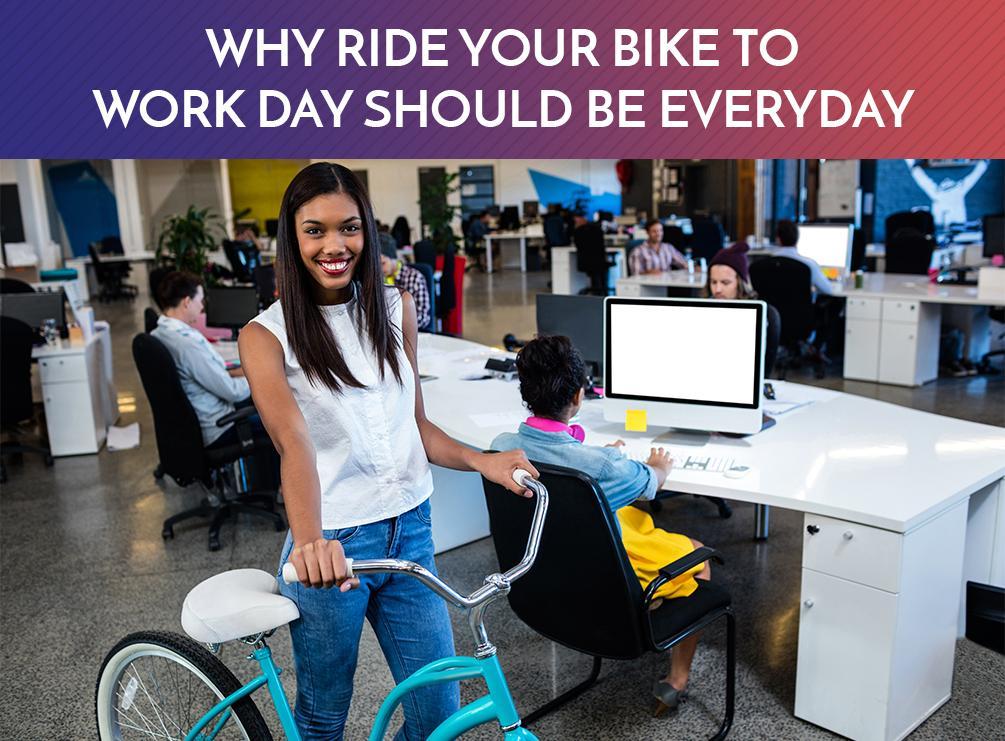 Fun and Liberating
There's nothing like the feel of the morning breeze flowing through your hair as you roll on by. Riding a bike boosts your overall wellbeing and is a fun way to jumpstart your day before you hit the daily grind. The fact that you won't have to waste time stuck in traffic is also a liberating feeling.
Great Way to Stay Fit
Why slog away at the gym when you can exercise on your way to work? Riding a bike to work is an excellent way to tone your muscles and get an excellent cardio workout. Biking to work let's you kill two birds with one stone—you enjoy the mental and physical health benefits of cardio exercise, while also accomplishing your commute!
Money-Saving Transportation Alternative
Driving to your office space costs gas money, not to mention parking fees. Add up all your daily driving-related expenses for the year and you might be surprised just how big of a chunk you are spending on transportation. Leave your gas-guzzlers at home and hop on your bike instead.
Increases Brain Power
Biking is a great way for you to get the day started. Not only does it get you physically pumped up for the day ahead, but it also gives you that much-needed head start. It increases brain function and helps you stay sharp for the rest of the day. So what are you waiting for? Strap on your helmet and get pedaling!
Metro Offices is the name you can depend on if you're looking for quality office space for rent where real work gets done swiftly and efficiently. Call us up at (703) 871-5208. We serve Herndon, VA.