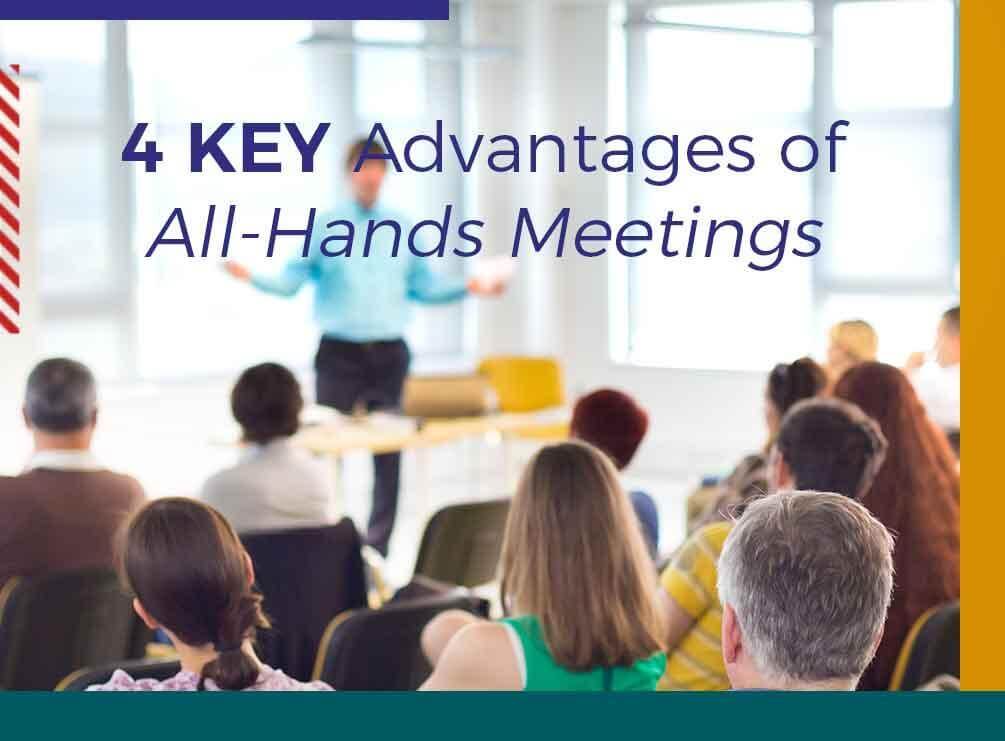 4 Key Advantages of All-Hands Meetings
Depending on your company's size, planning an all-hands meeting can involve a considerable amount of time and money. Nevertheless, it yields a wealth of benefits for your business, especially when building a corporate culture. By making everyone feel more connected to your company, you can stretch your goals and create a powerful roadmap for the future. Metro Offices, your top source for meeting rooms, lists down the four advantages of an all-hands meeting:
1. It Builds a Collaborative Team Environment. An all-hands meeting provides a combination of work and play. By integrating casual evening events with conference room content, you can form an environment for team building and efficient learning. Furthermore, it removes bureaucratic incompetence, which improves your business's productivity.
2. It Strengthens Company Culture. Having everyone in your company in the same room for a few days is an excellent opportunity to showcase your company culture. This is especially effective for introducing new people to the way you do things.
To ensure success, Metro Offices can provide you with an innovative meeting space that encourages diversity of thought and social interaction. With our outstanding client support and the latest technology at your fingertips, you can make the most of this important event.
3. It Brings Together Company Strategies and Goals. An all-hands meeting is a great venue to disclose your company's overall plan for the following quarters. It helps every division to discuss how it will contribute to accomplishing the company's objectives. In turn, everyone obtains a better understanding of where they fit in and how much cooperation is needed to meet the goals.
4. It Conquers the Fragmented Nature of Virtual Companies. Most companies have offices across the region. They may also have virtual employees that may not see the rest of their team for a certain period. A face-to-face, all-hands meeting forms a sense of belonging among them that online messengers can't give.
If you're looking for a reputable conference center provider, your search ends with Metro Offices. Give us a call today at (877) 842-6999 for more information about our services. We serve Arlington and adjacent areas in VA.