Metro Offices Employee Spotlight: Lyn Cage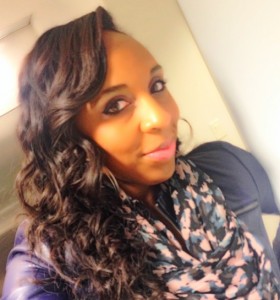 Lyn Cage brings many strengths to her job as Assistant Center Manager at our Farragut center, not the least of which is a great sense of humor. She will soon be marking her third anniversary with Metro Offices. In her position, Lyn's primary responsibility is to support not only clients, but the staff as well. "I started as a Front Desk Coordinator, so I feel like that gives me a better understanding of their needs and their feelings," she says. "I use this to connect and manage more efficiently and effectively."
Lyn feels her greatest strengths are her abilities to multi-task and to provide awesome customer service, and she believes Metro Offices is set apart from other office space for lease in Washington, DC, by the level of service it provides. "My favorite thing about working for Metro Offices is being able to really play a vital role in helping individuals and small businesses succeed and flourish," she says. "Metro Offices is more than just office space. Our company provides a full-service experience and we treat each client like they're our only client."
Lyn is originally from Natchitoches, Louisiana, and earned a B.S. in Biology from Xavier University of Louisiana in New Orleans. She doesn't currently have a pet, but she plans to get a cute little Morkie soon that she will call Leo. She enjoys ceramics and has taken classes regularly in the past. "I've discovered that I'm really good at 'throwing' (the pottery wheel)!"
Because she loves seafood, Lyn's favorite places to dine out include McCormick & Schmick's, Bonefish Grill and Bubba Gump Shrimp Company. Her favorite TV shows include The Walking Dead, Scandal, Orange is the New Black, Game of Thrones, House of Cards, Dance Moms, and Pretty Little Liars. "I guess you could say I'm somewhat of a TV junkie!" she laughs.
When asked about the one thing she is most proud of, Lyn says "my awesome shoe collection! Well, maybe not most proud, but it's up there." She jokes that one of her long-term goals is to own a home big enough to accommodate her shoe collection.
If she could go anywhere for a day, Lyn would head to Tahiti and "just relax and enjoy the scenery and tranquility from an over-water bungalow." If she could give people one piece of advice about life, it would be "to never hold grudges – life is just too short!"
Thanks, Lyn, for being an important part of the Metro Offices team!