Suzzette Patel, Director of Workplace Solutions in Virginia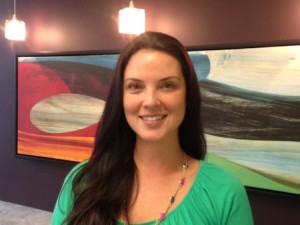 Metro Offices would like to introduce Suzzette Patel, our director of workspace solutions for Northern Virginia. She will help you determine what kind of workspace solution will fit your business needs. Suzzette is the ideal person for finding the right workspace solutions for our clients due to her understanding of small business needs, as she has firsthand experience. She ran her own business in the mortgage industry for 10 years, which has helped her to grasp the demands that small businesses require in order to grow. She has also worked from home, so she can recognize and address the challenges entrepreneurs face when they don't have their own professional office space or business address.
Considering an office space solution in Tysons, Fairfax, Arlington, Reston, or Herndon? Suzzette will find a solution that fits your individual needs. You'll find Suzzette to be a valuable asset to your business because of her proven ability to help you be in a better position to close deals and expand your business!
Additionally, Suzzette speaks Spanish fluently, which enables her to provide a great amount of support for our Spanish-speaking clients.
Please make sure to contact Suzzette if you have any questions about office space in Reston, Virginia.