What Makes Shared Office Space in Arlington, VA a Smart Business Move
In spite of an improving national economy, Arlington County has to cope with reduced tax revenues and rising operating costs. Patricia Sullivan, reporter for The Washington Post, writes:


County Manager Barbara Donnellan and her staff said they expect the real estate tax base to rise 2.6 percent, on the strength of residential assessments going up an average 5.5 percent. Commercial property, which makes up half of Arlington's tax base, are expected to have flat or declining assessments, which means lower tax revenues.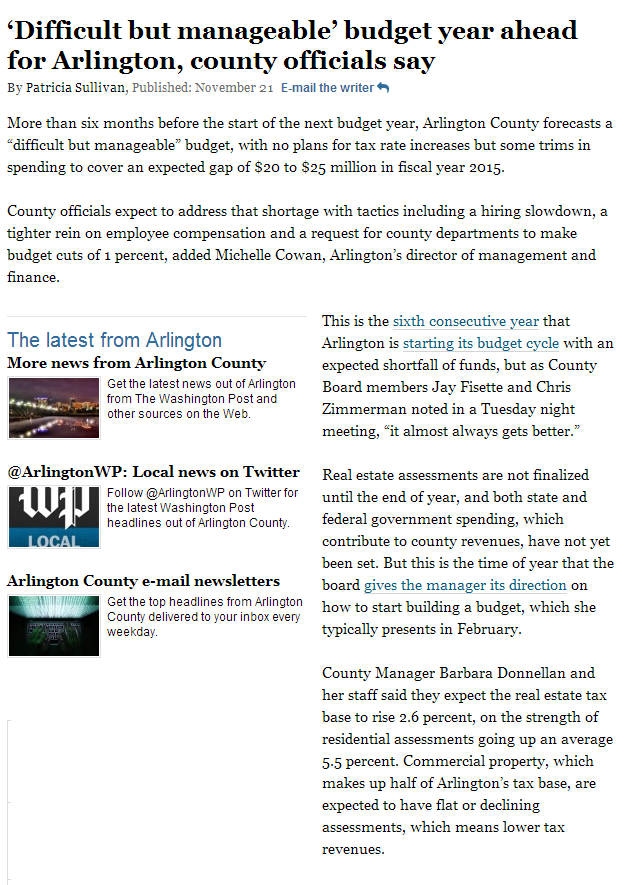 On the bright side, the county doesn't plan on increasing the tax rates for residential and commercial properties anytime soon. This is welcome news for business owners who wish to move their operations to Arlington, which is touted as an important center for finance and technology in Virginia. Meanwhile, startup companies that wish to take advantage of the various business incentive programs Virginia has to offer may find it more economical to rent shared Arlington office space—where several companies may split the cost of common office amenities and services—rather than build offices from scratch. Reliable companies like Metro Offices offer scalable workplace solutions that include fully furnished private offices, meeting and training rooms with cutting-edge communications equipment, and a host of administrative and technical support services.
One such program that can benefit businesses in Virginia is the so-called Technology Zone incentive that requires companies which cater to particular industries to be located in designated Technology Zones and thereby qualify for tax discounts. In Arlington County, companies that specialize in aeronautics, online financing, security, computer technology, and emergency services (among others) can gain as much as $0.18 in discounts for every hundred dollars in their gross tax receipts. As of 2012, Arlington's Technology Zones are located in Shirlington, Columbia Pike, and the Downtown areas (Rosslyn-Ballston/Jefferson Davis). Businesses can apply for these incentives after 18 months of residency and should renew their status every year.
The local government also actively supports businesses by providing free programs to employers such as workforce training and transportation cost assessments. Meanwhile, the County's Telework!VA program can provide training on the latest telecommunications technologies as well as about $50,000 worth of teleworking incentives. Once the County manages to iron out its operating expenditures and tax revenues, that experience can be enhanced even further. In the meantime, startup businesses can maximize their resources and drive down operating costs by exploring the available options for shared office space in Arlington, VA.
(Article Excerpt and Image from 'Difficult but manageable' budget year ahead for Arlington, county officials say, The Washington Post, November 21, 2013)